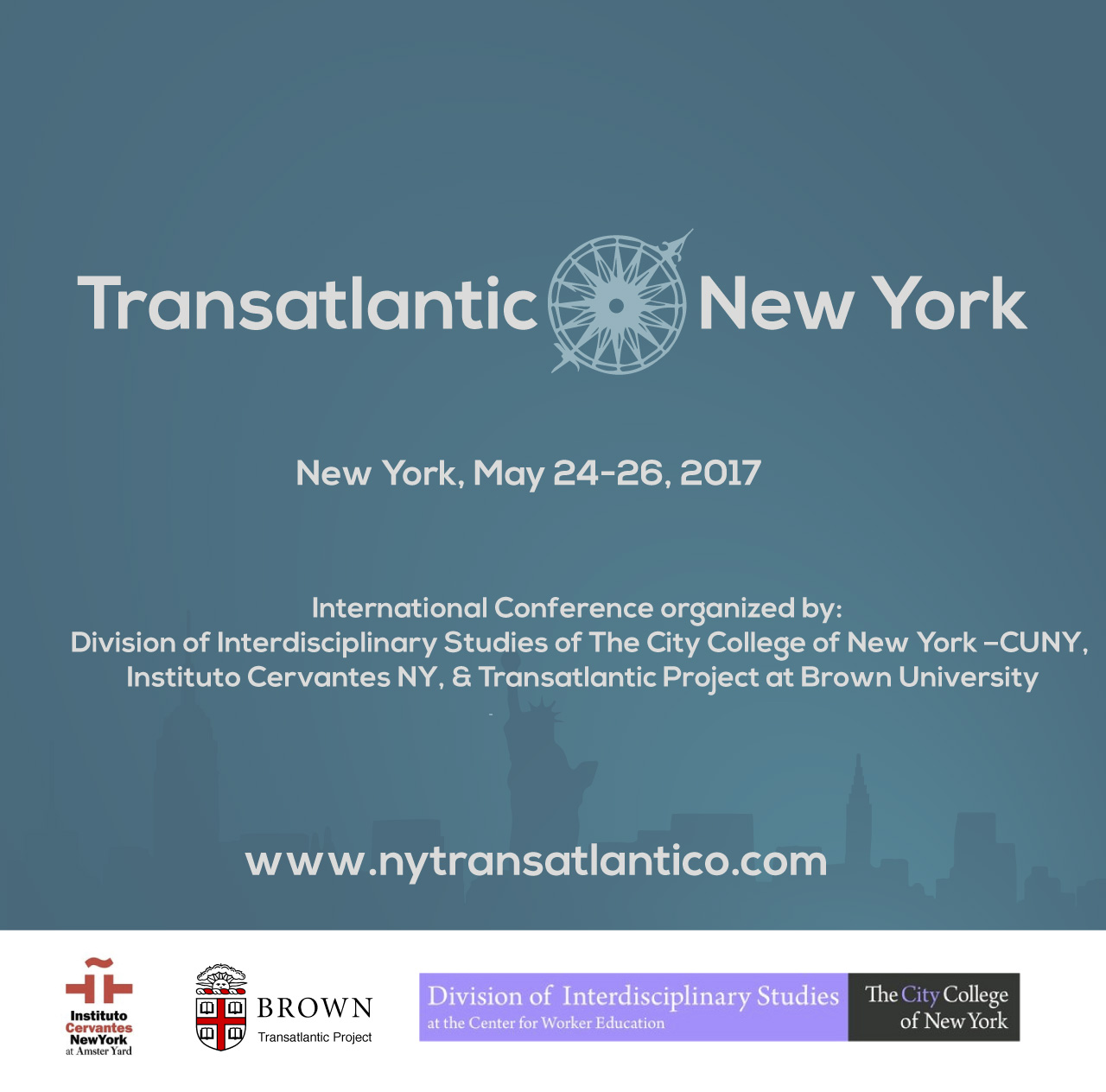 The Submission deadline is March 15, 2017.
We are pleased to invite the international Hispanism, and all interested scholars and researchers to submit paper proposals or panels (3 panelists) on any of the writers, journalists, artists, & filmmakers from Latin America, the Caribbean and Spain that have lived in New York and whose work expresses or assumes such experience.
​This conference seeks to recover, document and evaluate the interactive work of writers, artists, cultural agents, journalists, founders of Hispanism and the Caribbean in New York. 
Submission of Proposals: Proposals should consist of a title and an abstract of 250-300 words, and a brief biography (100-150 words). Proposals must be sent through the conference website www.nytransatlantico.com
Papers may be in Spanish or English.
Submission deadline: March 15, 2017.